A team focused on
solutions

to 

today's challenges.
Andrew Zwicker
Andrew Zwicker is a scientist and educator at Princeton University's Plasma Physics Laboratory. As your Senator, Andrew works to find sensible solutions to improve our quality of life today and for future generations. He uses evidence to author legislation that creates high-quality jobs, fosters innovation, and protects our environment. He and his wife Barbara, an elementary school educator, live in Kingston where they raised three children.
Roy Freiman
Roy Freiman is a husband, family man, and former business leader who got things done. He left the private sector and ran for office because he wanted to find ways that government could save costs and make smart investments for the future of Central Jersey. Roy uses his financial experience to invest in services like education, agriculture,
open spaces, and road repair, while rooting out wasteful spending. He has consistently ensured organizations like Planned Parenthood have the funding to serve our community. He and his wife Victoria, a retired public school teacher, have two grown children and live in Hillsborough with their dogs.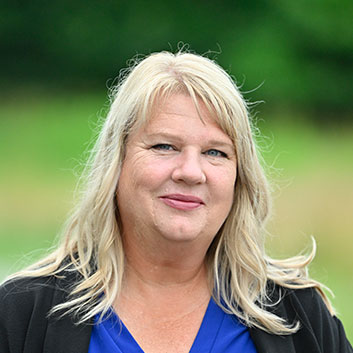 Mitchelle Drulis
Mitchelle Drulis is no stranger to New Jersey politics. She began her career as a legislative aide to Assemblyman Bob Smith in December of 2000 before serving as the Chief of Staff to Assemblyman Joe Egan from 2002 to 2013. Drulis was the Political Director for then candidate Tom Malinowski in the 2018. In addition to her political work, Mitchelle is the owner of a Somerset County based small business, has volunteered as class mom at Copper Hill and as Vice President of the RFIS PTO in the Flemington Raritan school district.
Turning today's challenges into tomorrow's possibilities.
– Andrew Zwicker, Roy Freiman, and Mitchelle Drulis
Protecting a woman's right to choose
Protecting a woman's right to choose and expanding access to contraceptive coverage by putting money back into services that protect reproductive freedom. 
ADVOCATING FOR EVERYONE IN OUR COMMUNITY
Fighting for fair pay for frontline workers, keeping our communities safe from gun violence, and eliminating barriers to services for seniors, veterans, women, and people of all races and religions.
By expanding the senior property tax freeze and by helping restaurants and small businesses with tax relief.
How to Vote in This November's Election
You can have your ballot delivered to your mail box so you can vote from the comfort of your home. There are three ways to return your mail-in-ballot once you have completed it.
1) Mail:
It must be postmarked on or before 8:00 p.m. Election Day and be received by your county's Board of Elections on or before 6 days after Election Day
2) Secure Ballot Drop Box:
Place it in one of your county's secure ballot drop boxes by 8:00 p.m. on Election Day. Secure Ballot Drop Box location
3) Board of Elections Office:
Deliver it in person to your county's Board of Elections Office by 8:00 p.m. on Election Day. County Election Officials
NOTE: Your Vote-By-Mail ballot CANNOT be returned to your In-Person Early Voting Poll Location or your Election Day Poll Location.
This new option enables all registered voters to cast their ballot in person during the 2023 Primary, using a voting machine, during in-person early voting period prior to Election Day. You can now choose to vote, in person, when it's most convenient for your schedule.
No matter where you live in the county, you can vote your specific ballot at any of your county's designated in-person early voting locations.
In-Person Early Voting for both the Primary Election and the General Election. Early voting locations will be open from at least 10 am to 8 pm Monday through Saturday, and from at least 10 am to 6 pm on Sunday. No appointment is necessary. Accommodations will be made for voters with disabilities.
General Election Early Voting Dates – October 28, 2023 – November 5, 2023
You can vote in person at your polling place, from 6:00 a.m. to 8:00 p.m. Accommodations will be made for voters with disabilities. NOTE: Vote-by-mail ballots CANNOT be returned to your polling place for this election.
Sign up to receive updates from our campaign
Volunteer With Our Campaign
Show up for Andrew, Roy, and Mitchelle.
"*" indicates required fields